The Home for Victory Works' Locomotive Packs for Train Simulator
Unless otherwise stated, all the below packs created by Victory Works come with Steam Sounds Supreme sounds.
The perfect combination!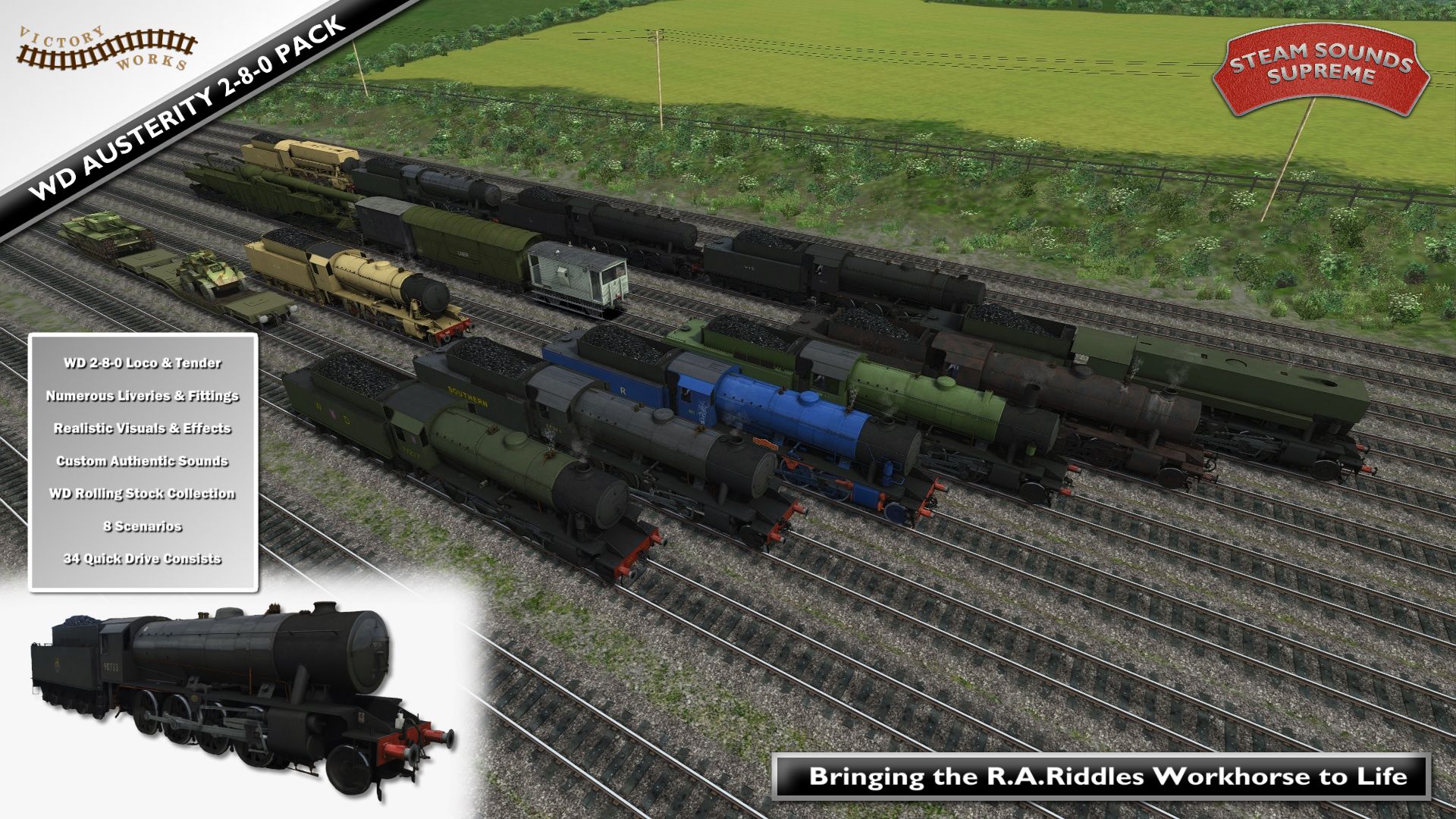 Victory Works superb recreation of the 935 strong WD Austerity 2-8-0 Class designed by Robert A Riddles. Immerse yourself in the glorious sights and sounds of these workhorses!
Victory Works present the LNER J21(NER C) Class Locomotive Pack for Train Simulator, featuring over 70 years of North Eastern steam history in one collection!

GWR 4200/5205 2-8-0T Pack
GWR heavy freight in the form of the powerful 4200/5205 2-8-0 tanks. Packed with realistic features, custom sounds, scenarios and so much more!

GWR 7200 2-8-2T Addon Pack
This addon pack is designed to work with the above 4200/5205 pack. It WILL NOT WORK WITHOUT IT. It is equally packed with realistic features, custom sounds, scenarios and much more!

Stroudley Terriers - Main Pack
Base pack for the Stroudley Terriers. Contains a wide range of liveries for the A1 and A1X variants. Also comes with a set of Stroudley 4-wheeler carriages.

Multipacks - Combine and Save!
Steam Sounds Supreme Enhancements to Other Victory Works Products
All the below packs add new sounds to Victory Works products you can purchase on the Steam Store.