Routes for Train Simulator
On this page you will find all our routes for Train Simulator. Payware and Freeware. Payware routes will feature at the top of the page, with freeware route featured further down.
Mid-Hants Railway Over the Alps
Welcome to our super-detailed version of the Mid-Hants Railway route called 'Over the Alps'. The original route by Just Trains is required to run this updated version.
This has been created in association with Jonathan Whitmore, Robert Ruutel, as well as contributions from others. Download your free copy below and please take note of ALL the documentation provided, as this will help you get the most out of the package.
Stainmore, Shap & Eden Valley Route
The Stainmore, Shap & Eden Valley takes you back to the days of steam and brings back to life two much-missed railways. Not only that, the WCML from Burton Holme to Penrith and a section of the old Furness Railway have been returned to their steam era appearance.
OVER 100 MILES OF RAILWAYS!!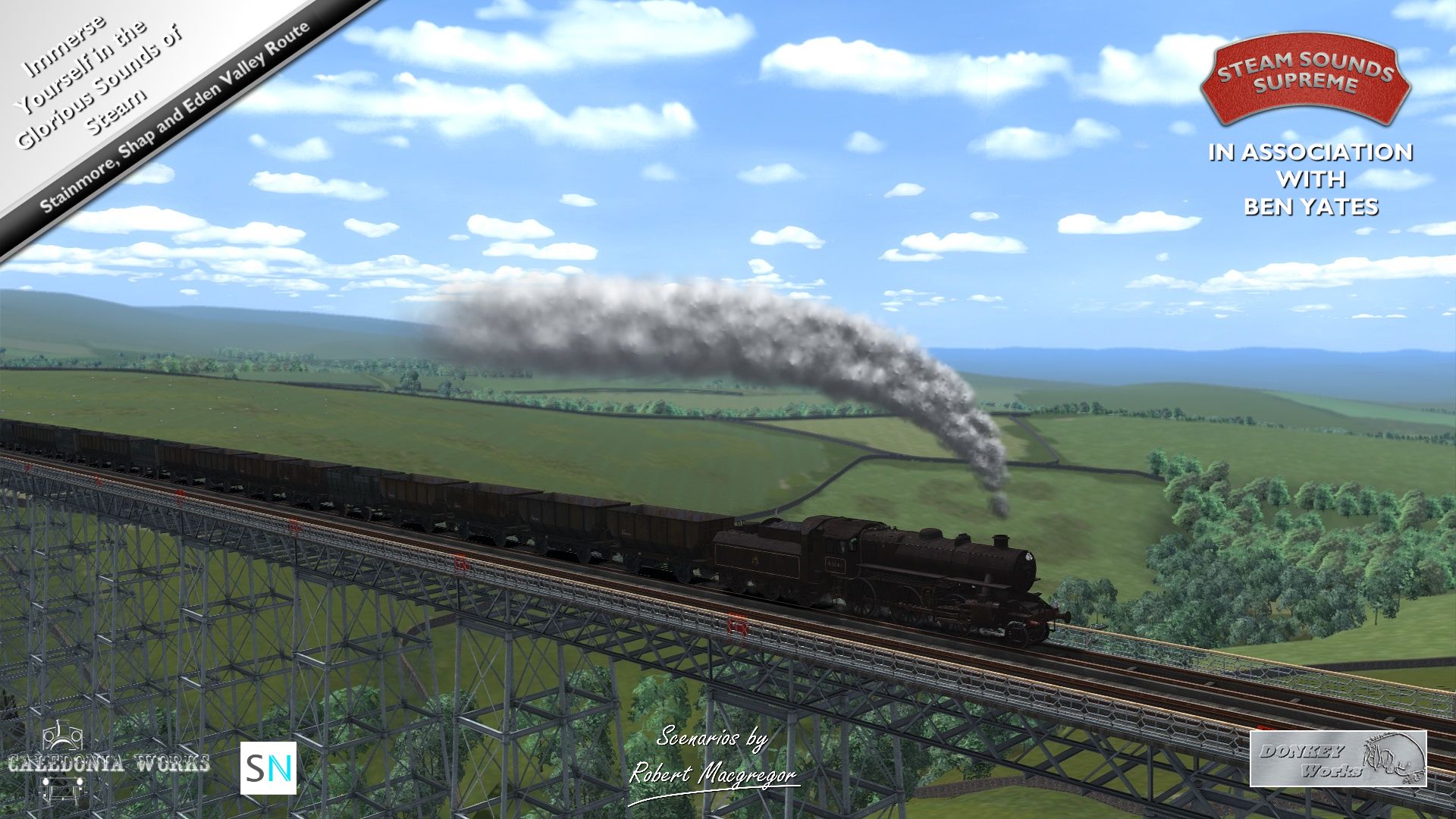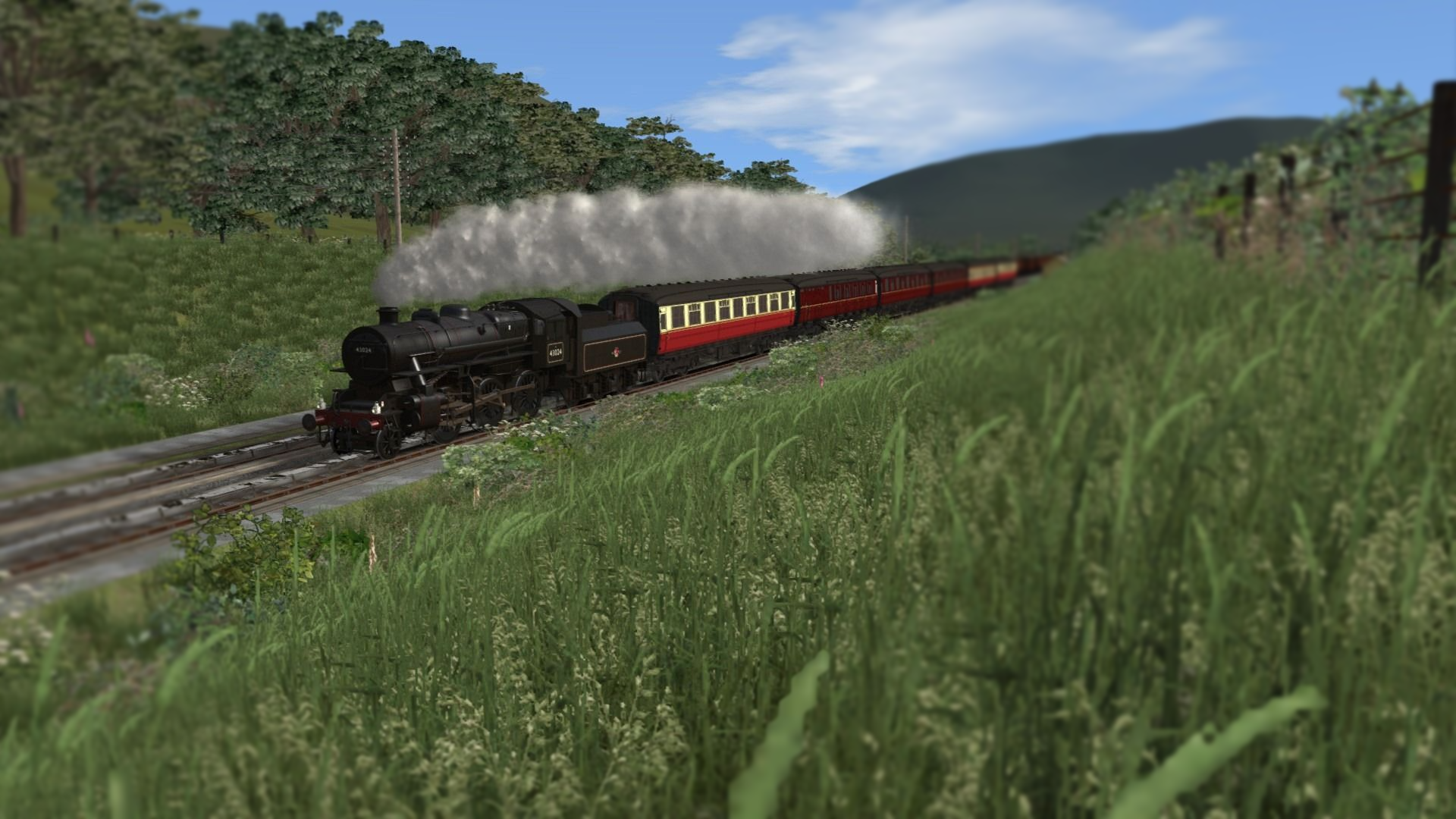 With hundreds of custom assets big and small, including the iconic Belah Viaduct, and lots of locomotives and rolling stock, hundreds of hours of entertainment awaits you!
Keighley and Worth Valley Railway - NOW AVAILABLE
The Keighley and Worth Valley Railway is a heritage railway in the North-West of England. The complete 'Worth Valley' branch line runs from the town of Keighley, up the steeply graded line to the village of Oxenhope, via Ingrow West, Damems, Oakworth and Haworth.
This route has been lovingly recreated with incredible detail, in association with Vulcan Productions(Route Builder+Loco & Stock Repainters) and Skyhook Games Ltd(Asset Creators), with assistance from Mark Brinton(Signals Scripting) and Blastpipe Productions(Loco & Stock Repainter).
PLEASE NOTE: To use this route you MUST OWN the Riviera in the Fifties and Woodhead(50's) routes available from Steam.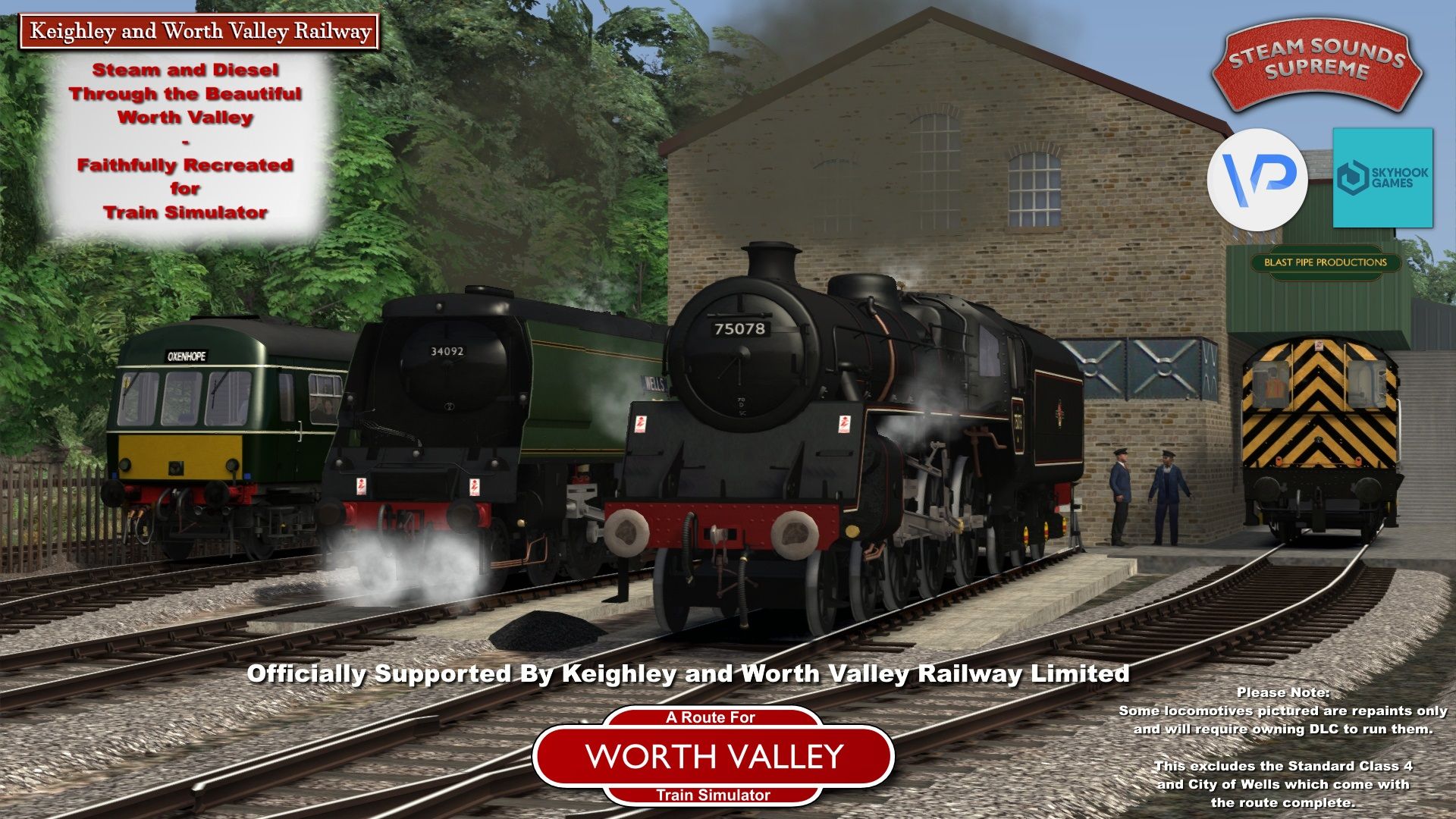 Peter Godearl, creator of the popular steam era route Wycombe Railway and Joint Lines, returns with a new route. This time it is a clone of the steam age Riviera Lines route but backdated to Great Western days before WWII dramatically changed the scene along this holiday line. Custom assets have been created to take the route back to this time period. Also included is extensive Quick Drive to make use of the many pieces of Great Western DLC now available for Train Simulator.
For more information about the pack, see the manual HERE
Wycombe Railway and Joint Line Version 4
Extension of the superb Wycombe Railway and Joint Line by Peter Goodearl takes the already extensive route north from Banbury to Leamington Spa and onwards to Stratford, via Hatton Junction.
Peter has created a wealth of custom assets. Also included are many scenarios and options for Quick Drive. This is a FREE download. See the included manual for requirements etc.
The South Devon Railway by Second Valve
Another fine piece of work by Second Valve, we present the South Devon Railway.
This 6 and 1/2 mile line is an incredibly accurate representation of the Devon branch line running from Totnes Riverside to Buckfastleigh. Make sure you read the included documentation before using the route.
The Swanage Railway by Second Valve
We are privileged to present to you the Swanage Railway for Train Simulator - an incredibly realistic representation of a heritage railway in southern England. This has been created by Second Valve(see included documentation for additional team members).
This route is based on the preserved line running from Swanage through to Norden, with trackwork continuing through to Wareham that will be scenerised in a later
update. The narrow gauge section is also included at Norden for the Purbeck Mining Museum.
Oh yes, and IT'S FREE!!!