Stroudley A1/A1X Terrier 0-6-0T MAIN PACK
Stroudley A1/A1X Terriers By Victory Works
An Incredibly Realistic Driving Experience Awaits You!!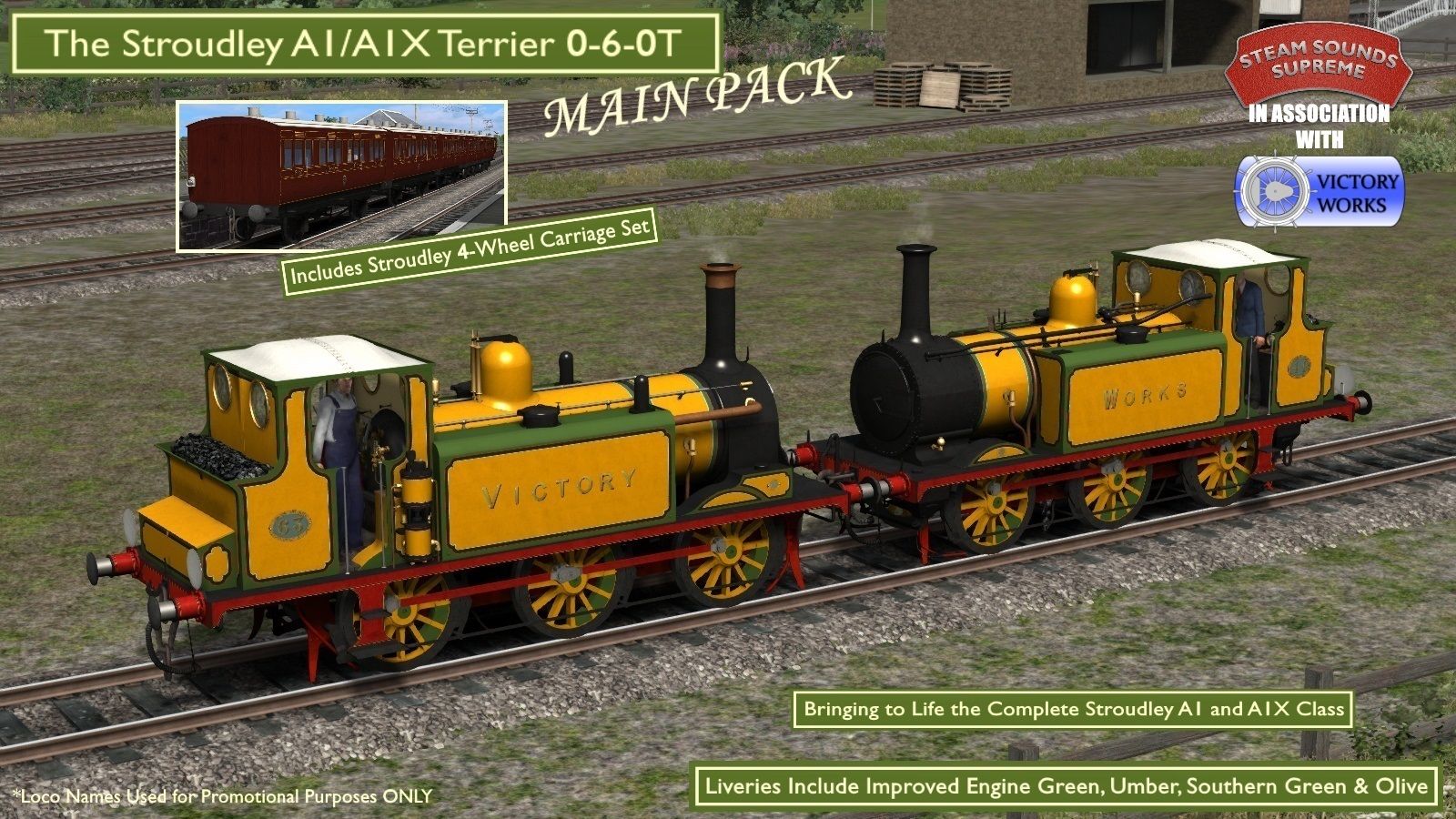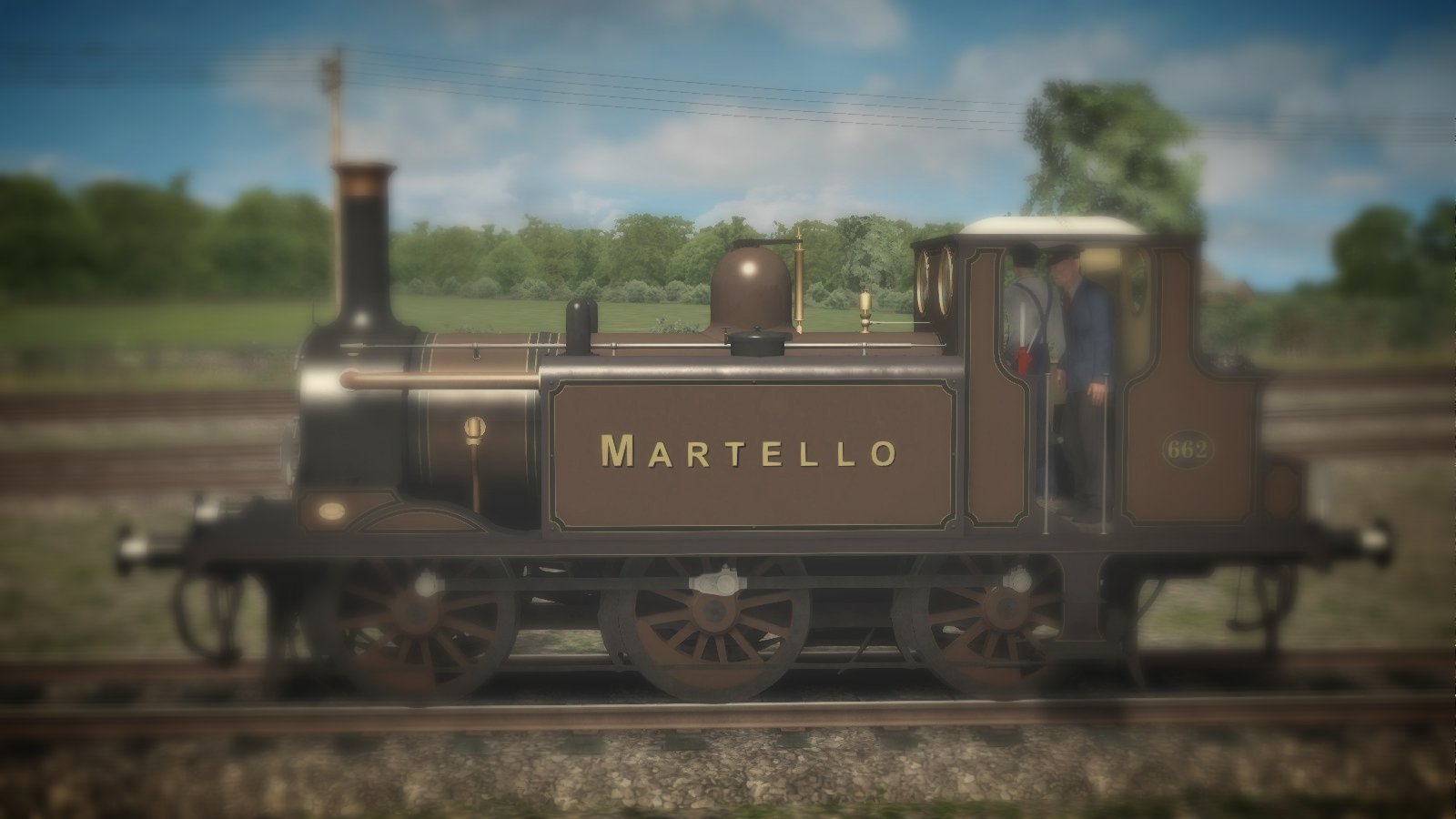 Stroudley A1 & A1X Terrier Locomotives in the following liveries - Improved Engine Green; Marsh Umber; Southern Olive Green; Southern Green - named & numbered variants.

Simple, Standard & Advanced Driving Modes(Changeable As You Drive)

Optional Bunkers, Chimneys(A1X only) and other fittings using engine number field

Custom Sounds for Each Variation of Loco - Depending on Chosen Chimney/Whistle Type etc. . . . .


Realistic Cab with Multiple Views

IOW-Specific Features Where Appropriate

Realistic Wheelslip Physics and Effects

Dynamic Name and Numbering System Enables You to Create ANY Real or Fictional Terrier!

Many More Scripted Features Available to Both Simple Mode & Advanced Mode Users


A Complete Set of Stroudley 4 Wheel Carriages in Mahogany

Four Scenarios Covering 3 Routes + 8 Quick Drive Consists
Routes For Scenarios
FIND OUT MORE FROM VICTORY WORKS BY VISITING THERE BLOG SITE HERE
SEE BELOW FOR TWINPACK OPTION
Main Pack + Early Years Addon Twin Pack
Combine Two Great Packs - SAVE MONEY!!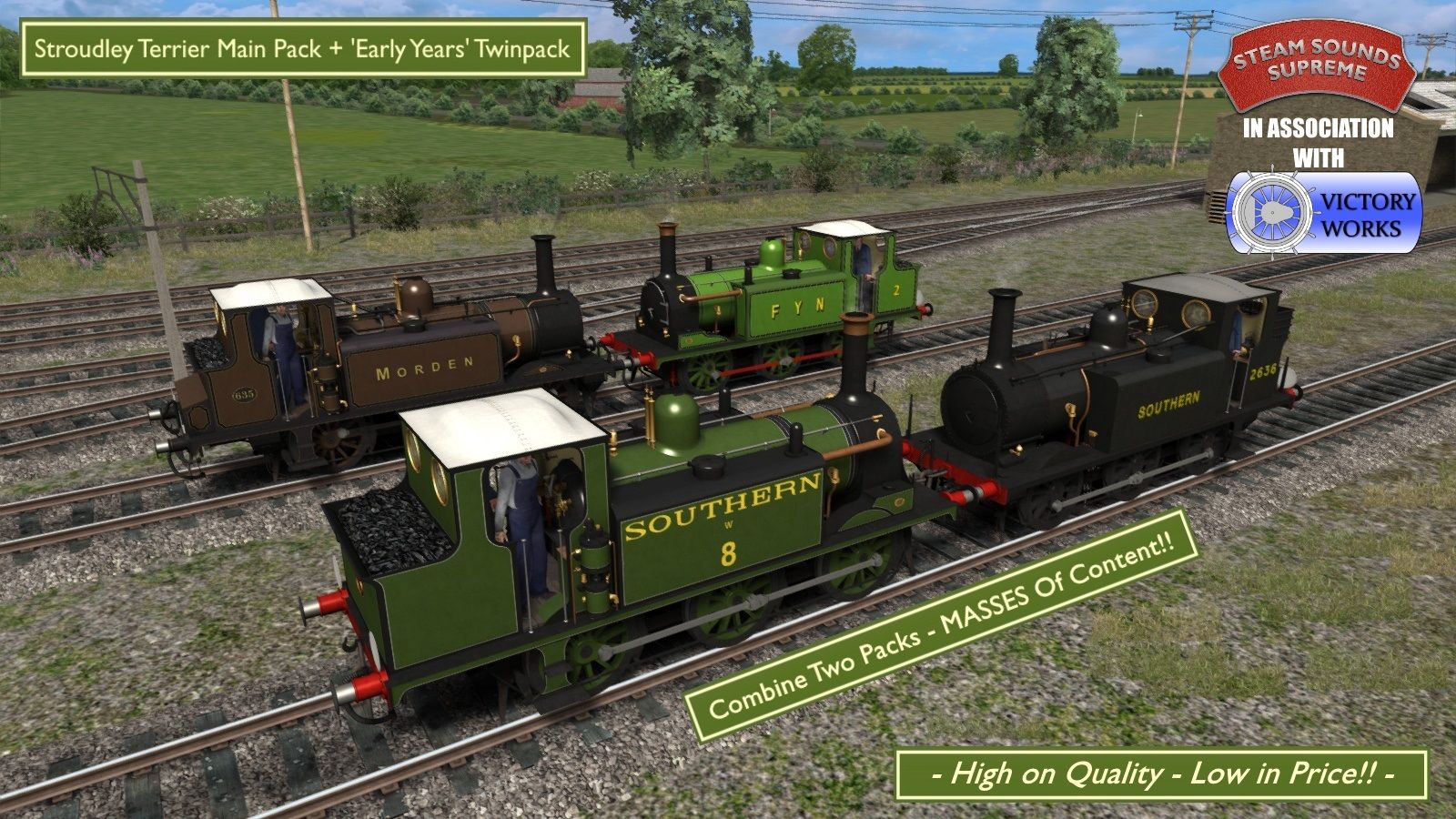 Get both the Main Pack and the Early Years Addon in one pack!!
See Above for Full MAIN PACK Contents
To Find Out About the Early Years Addon CLICK HERE


A Combines 15 Different Locomotive Liveries Spanning the Pre-BR Era of These Much Loved Terrier Locomotives!!