Stanier 8F Sound Pack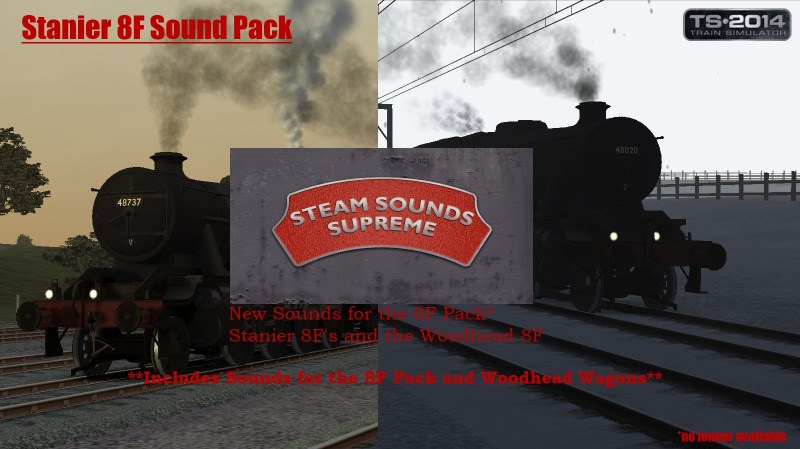 We present the Stanier 8F sound pack, adding all those sounds you should hear from the original locomotive models. Also, as a free bonus, the CJB steam effects are made available on the RSC 8F Pack 8F's, as well as the Woodhead example. also include our custom sounds for the wagons associated with the 8F's.

Features
Pilot and Main Valve on Regulator

Realistic Cylinder Drain Cocks Sounds

Authentic Coasting Sounds

Multiple Whistle Sounds, including: A Long Whistle on the Spacebar and Many Different Short Whistles on Pressing 'B'

Blower and Injector Sounds on Fireman Controls

'Snifter' Valve Accurately Depicted


Advanced Mode - Steam Chest

CJB Advanced Steam Effects

Custom 8F Pack and Woodhead Wagon Sounds
If you're interested in a full 'Enhancement Pack' for the Woodhead 8F's, containing many new liveries, please click here.