King Arthur Sound Pack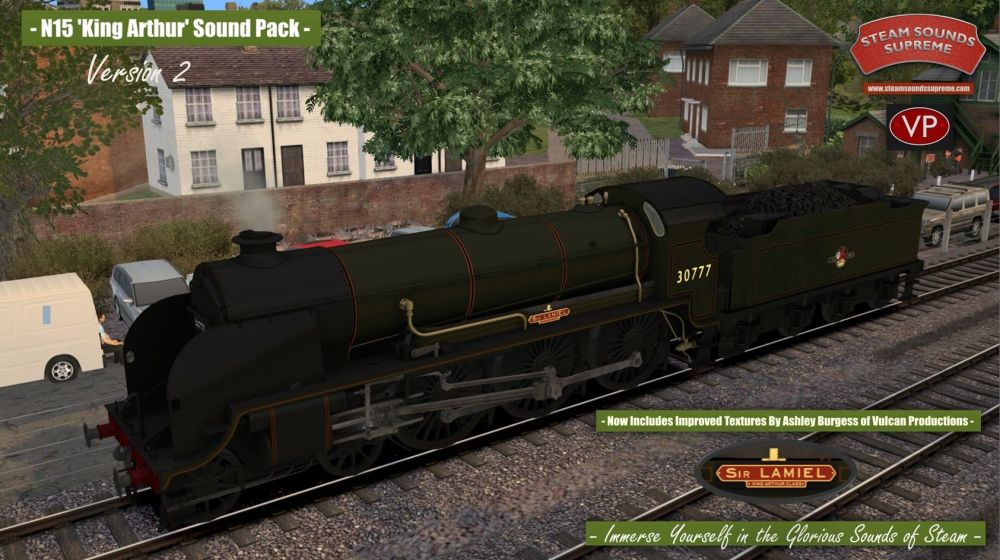 The King Arthur's were a class of 2 cylinder 4-6-0 express passenger locomotives, designed by Robert Urie and later developed by Richard Maunsell. Although a successful design, only one survived at the end of steam, and is now part of the National Collection. 777 Sir Lamiel was a North British-built 'Arthur' and can be see regularly on the Great Central Railway and on the main line. It is looked after by custodians the 5305 Locomotive Association.

In 2014, Dovetail Games released a model of this locomotive in BR Brunswick Green livery.

We present here a brand new sound pack to really help you be immersed in the experience of driving this fine machine in Train Simulator. New sounds include:
Brand new exhaust sounds mostly from Sir Lamiel itself

High Speed Exhaust Loops

New whistles

Ejector and Blower

Coasting and connecting rod sounds

And More.................................

Watch the below video to get a full impression of what you can enjoy with this new pack.