GWSR Scenario Pack 2 - Coping With Adversity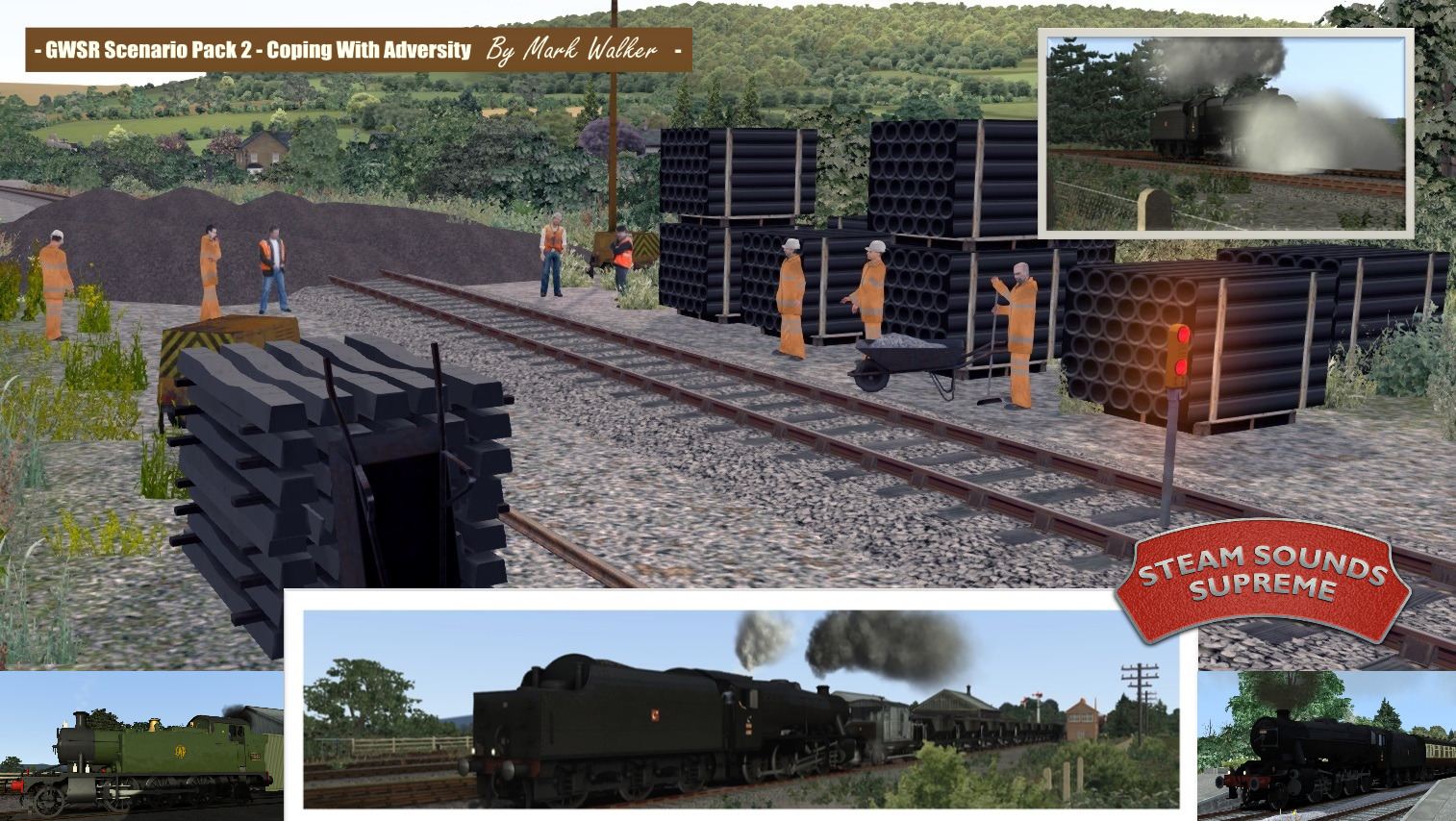 In 2010 and 2011 the GWSR experienced two landslips. The first one occurred near Gotherington, and cut Cheltenham off from the rest of the railway. Just when the railway was recovering from this, a second landslip took place, this time at chicken curve, near Wichcombe. The railway was brought to it's knees, and without the help of their generous supporters, and other heritage railways, the railway could very easily have gone! Thankfully, they recovered.
Step back to that period between 2010 and 2012 and help the railway get back on it's feet running ballast trains to work sights, passenger trains on the dissected railway and more. . . . . . . . . . . . .
**PLEASE DOWNLOAD THE GWSR ROUTE IF YOU HAVEN'T DONE SO ALREADY**

SAVE MONEY by picking up our twin pack, combining this pack and GWSR Scenario Pack 1, as featured in the video