Mainline Hall's Pack
Mainline GWR Hall's Expansion
Rood Ashton Hall, Kinlet Hall and Olton Hall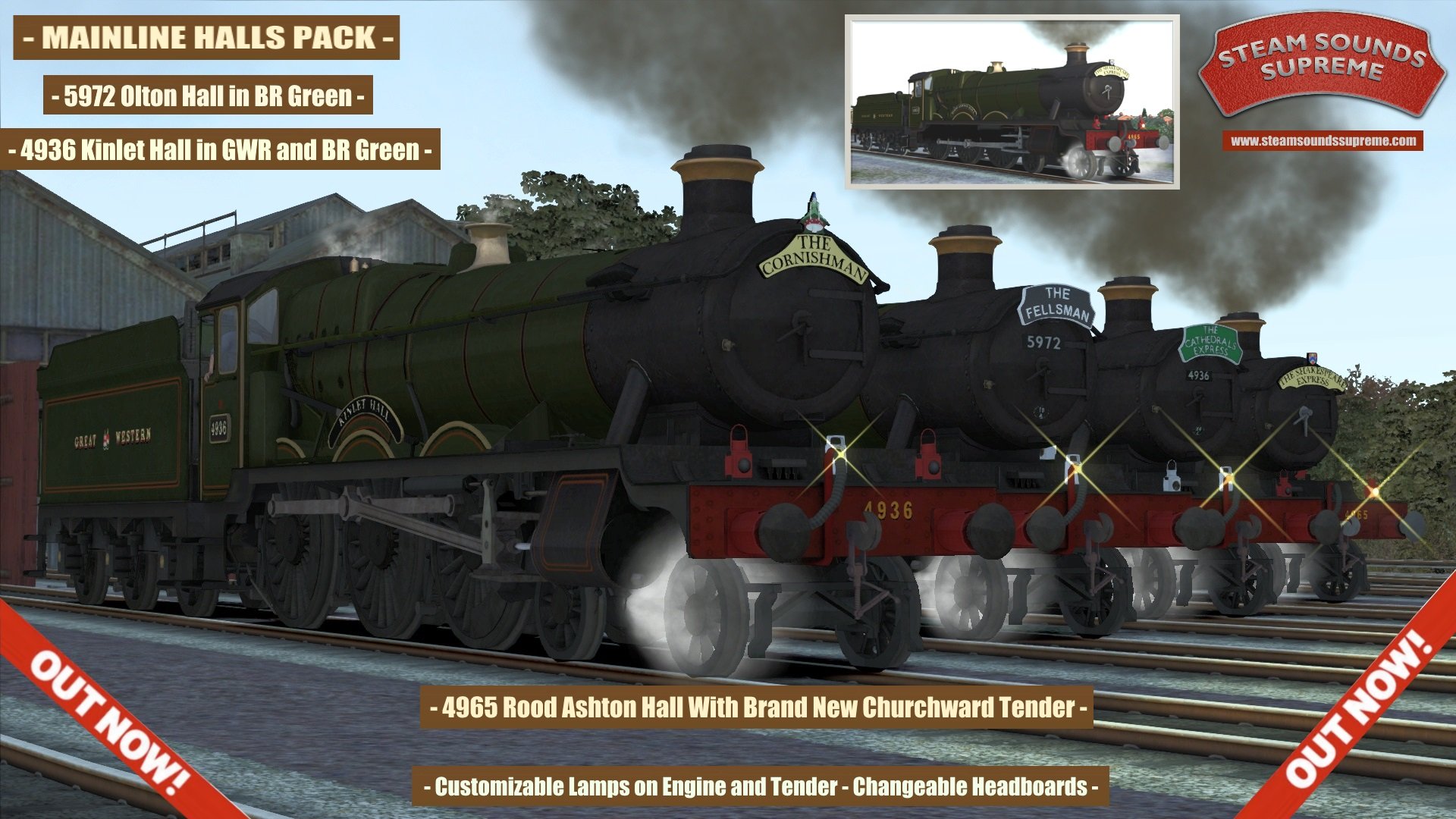 Immerse yourself in the glorious sight and sound of Great Western Mainline Steam with this exciting pack!!

No less than 3 mainline Hall loco's are included. These are:

4965 Rood Ashton Hall with Brand New 3500g Tender
4936 Kinlet Hall in BR and GWR Green

5972 Olton Hall in BR Green

Also You Will Find With Each Loco:
Their Own Unique Custom Sounds

High Intensity Mainline Headlamp

Also included are a set of exciting scenarios to really put these wonderful locomotives through their paces. Please Consult the Manual to find out more about these and other aspects of the pack.
PLEASE NOTE: You MUST Own the Falmouth Branch from Steam in Order to Use This Product