GWR 3700 'City' Class Sound Pack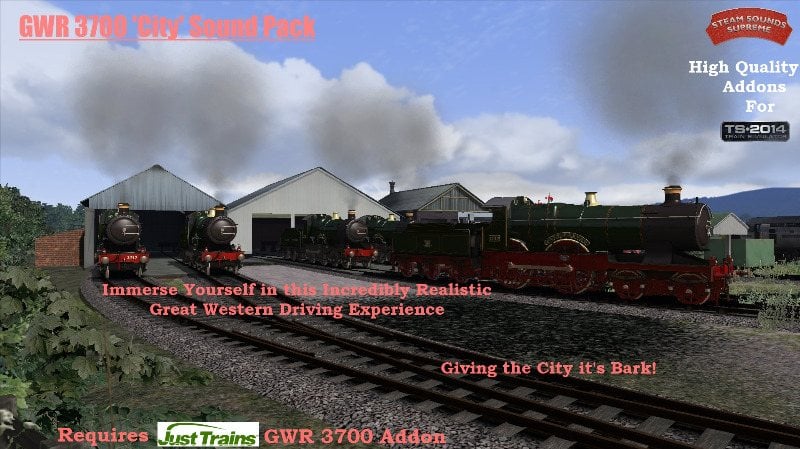 **Giving the 'City' it's Bark**
Breathe new life into your GWR 3700 City Class collection! The Just Trains 3700 City Class lcomotives have been updated by this pack. You MUST have them installed before installing this pack.

Get Just Trains' GWR 3700 Class and Add-on here.
Sound Pack Features
New 3 Part Exhaust System

Classic GWR Coasting Sounds

Authentic Vacuum Pump Sounds

GW two-tone whistle


Blower

Cylinder Drain Cocks

And More..............................
We would like to take this opportunity to offer our grateful thanks to Just Trains for creating the GWR 3700 Add-on.