Stanier 8F Collection Part 2 - WD Pack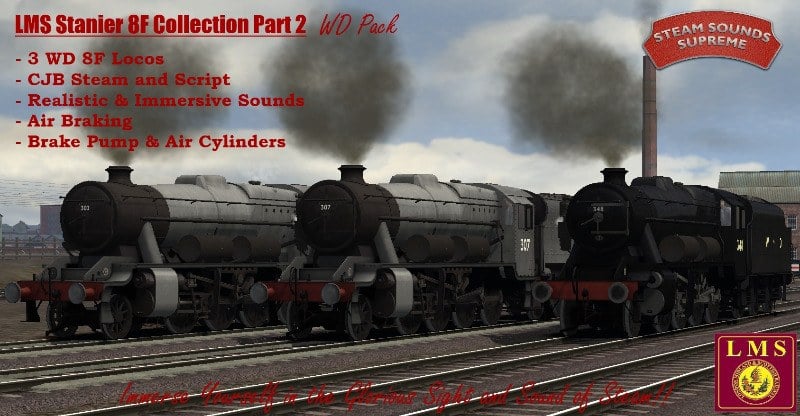 Thanks to the assistance of Ben Yates, Chris Barnes and Brian Yeomans, we are proud to present part 2 of the Stanier 8F Collection. The theme for this pack is WD, meaning War Department. Back in early part of the second world war, the Railway Executive placed orders with various loco works for many Stanier 8F's. This was to aid with the war effort, both in the UK and in Europe. North British Locomotive Company LTD of Glasgow were one such works.
We present in this pack 3 North British WD 8F's - No's 302, 307 and 348. No 348 is in WD Black with yellow lettering and numbers. 302 and 307 are in a striking grey livery, with white lettering and numbers.
The loco's are air braked and come with air brake equipment fitted.
Immerse yourself in a realistic sound set as well!!
***PLEASE NOTE: YOU MUST OWN THE WOODHEAD ROUTE FOR THIS ADDON TO WORK***