Stanier 8F Collection Part 3 - Preservation Era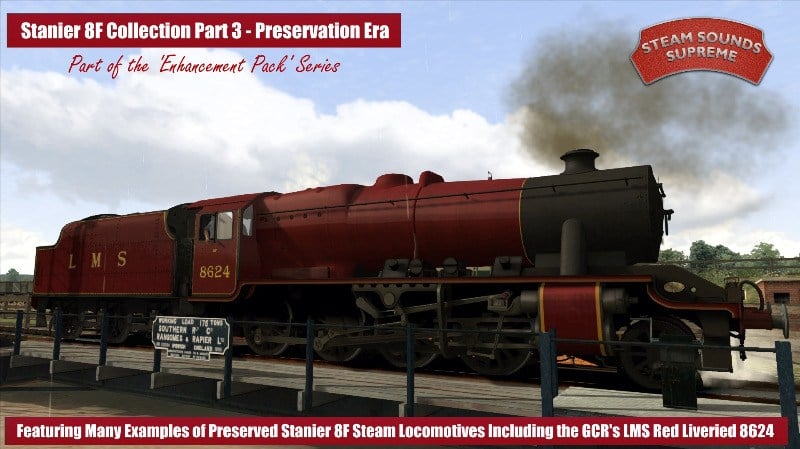 Thanks to the assistance of Ben Yates, Chris Barnes and Ashley Burgess, we present part 3 of the Stanier 8F Collection. The theme for this pack is the preservation era.

8 locomotive repaints are presented here in this pack:

LMS 8233; BR 48773; LMS 8274/8476; Turkish 45160; BR 48305; BR 48624; LMS 8624 and BR 48151

Also included is some free bonus content. BR Black 5 44932. All loco's are advanced, meaning they come with CJB script and particles, simulated steam chest(can be toggles on/off by pressing Enter) and advanced braking. Both 48151 and the Black 5 come with extra advanced features: New loco lamps, mainline high intensity headlamp and headboards. All scripted and changeable on the fly.
***PLEASE NOTE: YOU MUST OWN THE WOODHEAD ROUTE FOR THIS ADDON TO WORK***